>>>> The releases below are the only ones available for now <<<<
HELP011 – DJ Central – Li'ud EP
Release: April 2018
Format: 12″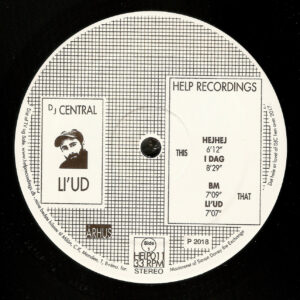 Tracklist:
A1 Hejhej 6.12
A2 I Dag (today today) 8.29

B1 BM 7.09
B2 Li'ud 7.07
Check it here
OL-01 – Alle – Dine Pæne Øjne
Release: Mar 2018
Format: LP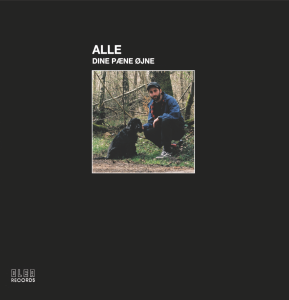 Tracklist:
A1 En film
A2 Noget i øjet
A3 Få en gave
A4 Listen med ting
A5 Godt gået
A6 Mon du vil
A7 Trist til tider
B1 Den rette vej
B2 Og synthesizer
B3 Sjældent syn
B4 Selvom du er sød
B5 Dine pæne øjne
B6 Tanker i ring
B7 Undervandssangen
A1, A2 and A6 with additional vocal by Erika De Casier.
A6 co-written by Mathias Okholm (O.G. Mandee-simo)
A5 and B5 co-written by Milán Zaks (hombreeeeeE)
Distributed exclusively by Safe Distribution
NH4.SLIK – Manmade Deejay – Invitro EP
Release: Mar 2018
Format: 12″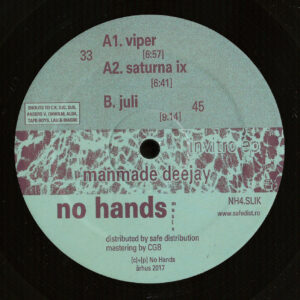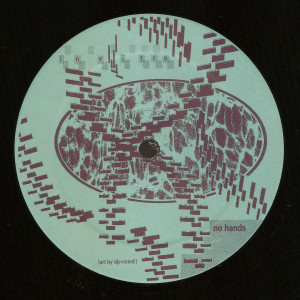 A1. Viper (6:57)
A2. Saturna IX (6:41)
B. Juli (9:14)
Mastered by CGB
Take a listen here.
RES013 – Equis – Sitios

Release: Apr 2018
Format: 12″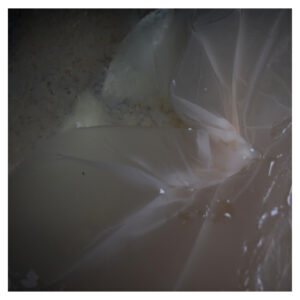 Tracklist:
A. Sitio I (17:59)
B. Sitio II (11:22)
Released on the label Resonans
"The danish-honduran sound artist and multi-instrumentalist Xenia Xamanek releases her first solo-LP under the name Equis.
The title "Sitios" means places in spanish, and the work documents two different works that has come to life on different machines and synthesizers, directed by Xenia Xamanek. The A-side is a studio recording, and the flip-side consists of field-recordings from a factory building.
In relation Xamaneks earlier very expressive and collage-based works, Sitios is Equis' most coherent work to date."
Take a listen here.
PRS01 – C.K – Intimate Patters
Release: Feb 2018
Format: 12″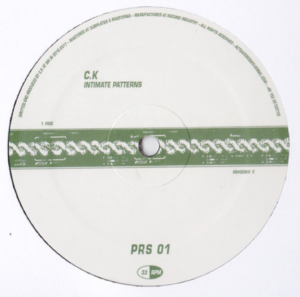 A1. Fase
A2. Kinddans
B1. Lucid (Original Mix)
B2. Lucid (Dream Mix)
Mastered by CGB
Take a listen here.
SAINO01 – DANIEL SOMMER – Duets
pH 1 – Technicolor Vision
Release: January 2018
Label: Help Recordings.
Format: c50 tape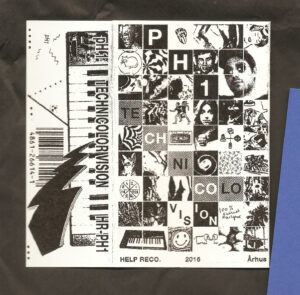 Take a listen here
HELP010 – MAIZENA – Strange Worries
Release: Aug 2017
Format: 12″
A1. Entrance 7:56
A2. Strange Worries 7:35
B1. Semolina 7:47
B2. Dynamic Noose 4:55
Mastered by Bazza.
Take a listen here
RB05 MP – HI MOUNT & C.K – I Know

Release: Jan 2017
Format: 12″

A1. I Know (First Mix) 5:51
A2. I Know (Club Mix) 6:03
B1. I Know (Deeb Dub Mix) 12:07
Mastered by Matt Colton.
Take a listen here
ATTENTION: This is the mispress of RB05. After around thirty seconds of the intro on the B-side, eight clicks will appear for approximately 12 seconds. Listen to the faulty: http://bit.ly/2jI50I9
It is sold for a reduced price of 6 euros.